STREAM
Special Programs
Cross-Division Talk
"The Distance Between Creative Expression and Society"
Guests: ITOH Asa / SAYAWAKA / ISHIOKA Yoshiharu / ODAGIRI Hiroshi
Live Streaming Date and Time: Sunday, September 27, 2020, 12:00
VR TOUR
View the exhibition online with our 360-degrees high-resolution images.
*You can view the 3D images with your computer or smartphone.
If you have VR headsets or glasses,
they can be used to further enhance the virtual tour experience.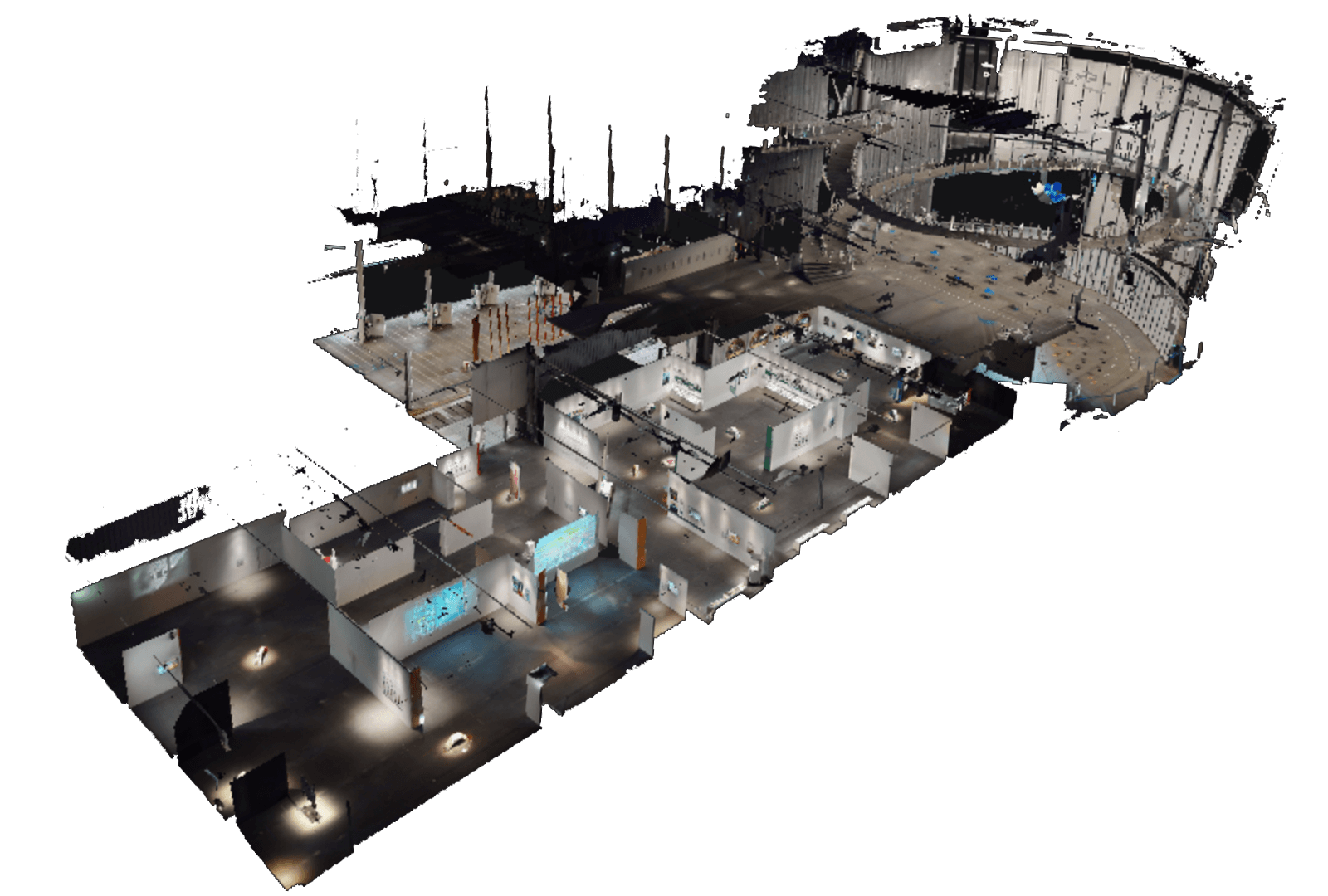 ABOUT
The Japan Media Arts Festival is a comprehensive festival of Media Arts (Media Geijutsu in Japanese) that honors outstanding works from a diverse range of media – from animation and comics to media art and games. The festival gives awards in each of its four divisions: Art, Entertainment, Animation, and Manga. It also provides a platform for appreciation of the Award-winning and other notable works. Since its start in 1997, the festival has recognized significant works of high artistry and creativity, and in addition to a yearly Exhibition of Award-winning Works, has held other events, such as symposiums, screenings, and showcases.
Message
Facing New Challenges in our Exhibition of Award-Winning Works
Welcome to the 23rd Japan Media Arts Festival Exhibition of Award-Winning Works.

This year, the Festival received 3,566 submissions from 107 countries and regions throughout the world. With works from overseas comprising over half of all submissions, there is a palpable sense that the Japan Media Arts Festival's presence as a global festival is on the rise. A collection of outstanding works from all over the world, reflecting the "here and now" of Media Arts, is featured in this exhibition and we hope you will thoroughly enjoy them all.

Thank you for your cooperation with the safety measures we have implemented this year to prevent the spread of COVID-19, by regulating the number of attendees allowed inside at any one time and taking advance reservations for admission. We hope you will all enjoy the time you spend here to once again experience the wonder of coming face to face with works of art. For anyone who may not be able to attend in person, we have arranged to conduct online streaming of our events, including talks with award-winning artists. We trust this will give the opportunity to more viewers, from anywhere in the world, to experience the artists' thoughts and feelings with no constraints on time or location.

We would like to express our deep gratitude to all those who have offered their support and cooperation throughout our hosting of the Japan Media Arts Festival, including all the artists who submitted their work.

Chair of the 23rd Japan Media Arts Festival Executive Committee
MIYATA Ryohei (Commissioner of the Agency for Cultural Affairs Government of Japan)